Uncovering the Truth About Your Future in Christ: What is The Meaning of Salvation?
What is salvation and why do we need it? How are we saved from our sins and what are the requirements for salvation? What happens after we're saved? Do we still sin? Can someone lose their salvation after they've received it? These are all questions that many people seek answers to, and here you will find information on this complex topic.
This post may contain affiliate links. Read our full disclosure here.
What Is Salvation and Why Do We Need It?
Salvation is the act of being saved from sin or evil. It is a spiritual rescue from death and destruction. In Christianity, salvation comes through one's faith in Jesus Christ as the savior of all people. Through His death and resurrection, He paid the price for our sins, and makes us eligible for eternal life. It is by grace that He saves us (Ephesians 2:8-9).
The Benefit of Salvation and How it Changes Your Life
The most obvious benefit of salvation is eternal life! We no longer must fear death or worry about where our souls will go when this life ends (John 3:16). Those who accept Jesus Christ as Lord and Savior can enjoy a personal relationship with God. Salvation gives us hope for a better future (Titus 2:13). Through faith in Jesus Christ, we receive God's forgiveness and become partakers of His divine nature (2 Peter 1:4).
How to be Saved from Our Sins and the Requirements for Salvation
The Bible teaches that there are three basic requirements for receiving salvation: belief, confession, and repentance. Belief means having faith in Jesus Christ as Lord and Savior (Romans 10:9-10). Confession involves agreeing with God that we have sinned and that Jesus is Lord. Repentance involves turning away from your sins. While baptism isn't required to be saved, it is an outward sign that we have accepted Jesus as our Lord and Savior, done after accepting His gift of salvation (Acts 2:38).
What Happens After We're Saved? – Do We Still Sin?
Yes—we still sin even after salvation because sinning is part of human nature (1 John 1:8-10). However, this doesn't mean that believers can go on living in their old sinful ways without consequence; rather, it means that God will forgive us if we confess our sins to Him and repent from them (1 John 1:9, Proverbs 28:13).
Even though believers still struggle with temptation throughout their lifetime, they don't have to stay enslaved by it because they have been set free by Jesus' sacrifice on the cross (Galatians 5:1). Therefore, although believers still fall short—they now have access to God's grace, which enables them to live a more righteous life.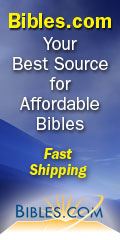 Can Someone Lose Their Salvation After They've Received It?
No! Once someone has accepted Jesus Christ as their Lord and Savior, they are eternally secure in His love, regardless of any mistakes they make in the future.
Since salvation is not something that we can earn through good works or deeds but something that only comes through faith in Jesus Christ alone, our standing before God never changes regardless of how 'good' or 'bad' we may be (Ephesians 2:8-9, Romans 10:9-10, Titus 3:5-7).
So, if you've accepted Jesus as your Lord and Savior, then you can trust that your eternity rests securely with Him forevermore!
Final Thoughts
The doctrine of salvation brings hope for a better tomorrow! By trusting in Jesus Christ as Lord and Savior—we don't just gain forgiveness for our sins but also access to eternal life with Him forevermore! Remember that salvation comes through faith alone and cannot be earned by our own efforts, so once we've accepted His gift of grace, we are eternally secure in the love of God.
So, take heart and don't lose hope, for the future of the believer is secured in Christ Jesus!
Common Questions about Salvation
What is the plan of salvation?
The plan of salvation is a comprehensive set of beliefs and actions that are necessary for one to receive eternal life. The Bible provides us with the fundamental basis for understanding this plan, which has three essential aspects: belief in Jesus Christ, confession of faith, repentance for sins. Baptism follows salvation, being a clear outward sign of our commitment to God.
How can I know if I am saved?
One of the most important questions that believers can ask is, "How can I know if I am saved?" To answer this, one must look to the Bible for guidance. In Romans 10:9-10, it says, "If you declare with your mouth, 'Jesus is Lord,' and believe in your heart that God raised him from the dead, you will be saved. For it is with your heart that you believe and are justified, and it is with your mouth that you profess your faith and are saved."
Therefore, if we have declared our belief in Jesus as Lord, confessed our sins to Him, repented for them, and are living a life of obedience to Him, we have received His gift of salvation. We don't have to worry about whether our salvation is secure because it has been sealed forever by Jesus' blood (Ephesians 1:13).
What is the difference between salvation and redemption?
The difference between salvation and redemption is that salvation refers to being rescued from the consequences of sin and given eternal life, while redemption involves being bought back from bondage or slavery. Salvation is a gift from God through faith in Jesus Christ (Ephesians 2:8-9).
Redemption is something that must be paid for at a price and usually involves a ransom or payment. In the Bible, Jesus' death on the cross paid for our redemption as He offered Himself as a perfect sacrifice for our sins (Romans 3:24-25). We can be redeemed by paying the price – in this case, it was His blood – but we cannot save ourselves because only God can do that through His grace and mercy.
How can I share the gospel with others?
Bringing the gospel to others can be a difficult but rewarding task. The first step is to understand the meaning of salvation. As written in the Bible, salvation is God's gift of eternal life, which we receive by faith through Jesus Christ (Ephesians 2:8-9). It includes forgiveness for our sins, his presence in our lives, and access to eternity with Him forevermore. By being aware of the meaning of salvation and its importance in the Bible, we can share this good news with others and help them understand it too!
What are some common misconceptions about salvation?
One of the most common misconceptions about salvation is that it "earns" us a place in heaven solely through our own efforts. This is not true, as the Bible clearly states that salvation is not through works or any other human endeavor (Ephesians 2:8-9).
Another misconception is that salvation is a onetime event. Although it includes a singular moment of confession and repentance, the Bible also tells us that true salvation requires continual obedience and living faithfully according to God's will (Romans 12:1-2).
Some people may believe that once saved, they can do whatever they please without consequence. Jesus clearly stated that those who have been saved must continue living in righteousness and holiness if they hope to be with Him eternally (Matthew 25:31-46).
Understanding the meaning of salvation and its importance in the Bible is essential for sharing our faith with others. By recognizing common misconceptions about salvation and living in obedience to God's will, we can continue to grow in our own faith and help others do the same. As Jesus said in John 14:6, "I am the way and the truth and the life. No one comes to the Father except through me."
May we never forget this truth and use it as a guide for sharing our faith with those around us. In doing so, we can lead others to the same understanding of salvation and its meaning in the Bible. This is what it truly means to uncover the truth about your future in Christ!
How can I get to heaven?
The only way to heaven is through Jesus Christ. The Bible is clear that salvation is a gift to us from God, and we receive it through faith in Jesus (Ephesians 2:8-9). It's important to note, however, that true faith involves more than just believing. Jesus says if we love him, we must keep his commandments (John 14:15).
This means living faithfully in obedience to God's will, rather than clinging to our own ideas of what is right and wrong.
Our salvation is not determined by works or anything we do on our own; rather, it is a gift from God that we receive through faith in Jesus Christ. If you want to get to heaven, all you need to do is accept this gift.
How can I avoid hell?
The only way to avoid hell is through accepting the salvation offered by Jesus Christ. By believing in Him and His sacrifice, we belong to God's Kingdom and gain access to eternity with Him forever. When we accept this gift of salvation, we must then repent of our sins and turn away from them (Acts 3:19).
Through prayer and obedience to God's Word, we can live faithfully according to His will – instead of clinging to our own ideas of what is right or wrong – so that we may avoid the fate of eternal damnation.
As Romans 10:9 states, "If you confess with your mouth that Jesus is Lord and believe in your heart that God raised him from the dead, you will be saved." Trusting in Jesus' promises for our redemption means putting aside everything else and following Him completely. By doing so, we can avoid hell!